Testimonials
Puppies in Their New Homes
Araeah's Worth The Trip To Cantope
(Percy / Rubie Litter Born April 7, 2016)
Hello Rae Ellen:
Tripper is turning into a very handsome young man.
He has a very easy going temperament and willing to please personality.
Di
______________________________________________________________________________
Hi Rae Ellen,

I just wanted to send you a quick update. Louie is doing wonderfully! He is growing and is full of that fabulous puppy energy! He's such a funny guy and he cracks the girls & I up. Housebreaking is coming along nicely with just a few accidents here and there when he or I lose focus. He has become my little buddy and I'm so glad we have him!

We had our vet visit last week. My vet said "wow Kelly you're going to get some looks with this one"! He said he is doing awesome though a little on the thin side he said he's not surprised given he is a poodle.

Louie takes the girls to school with me each morning I have them. Comfortably chills in his doggy bed in my office when I work during the day. He lays on the floor outside the shower every morning while I'm in there and acts like he hasn't seen me in weeks when I come out. He is curious, adventurous and a total lover. But what strikes me most about our new little guy is how calm, gentle and sweet he is. Everyone who has met him says the same thing - "he is such a good puppy". He is a great little dude! Thank you again so much!
_________________________________________________________________________
Stuart is so big, definitely about 60lbs!! He is a good boy and has been doing well and just got neutered 2 weeks ago- recovered great. He LOVEs other dogs and gets 2 long walks a day and has to meet EVERY person that walks by him. He is quite handsome and all the neighbors just love watching him come down the street :-)
_______________________________________________________________________________
Here are two pictures of our Maggie, one of Emmys born jun 23, 2016.
You can share her pictures. Yes she is the black collar girl. She is very smart and easy to train. We have to be one step ahead of her all the time. We haven't weighed her since late January when we had her spayed she weighed 40 pounds then and I am sure she weighs more now. She is a very loving dog likes to sleep around my head for part of the night. We have a large fenced in yard so she can run and boy can she go. She is not real interested in animals, birds or the ducks on the pond but she is very friendly with other dogs. She loves to play and be where ever we are. We are looking forward to warmer weather so we can be out on the deck and she can be out more. My husband goes out with her and plays with her a lot. She has bonded to both of us but would have to say she is my dog. Thanks again for her.
_____________________________________________________________________________________
Best Dog!
Picked him up last June...
Prince Vilas of Hinterland
_______________________________________________________________________________
Please Visit and Like my FaceBook Page at:
https://www.facebook.com/Araeahs-Red-Standard-Poodles-1573606729575142/
For photo's and video's of puppies
We Believe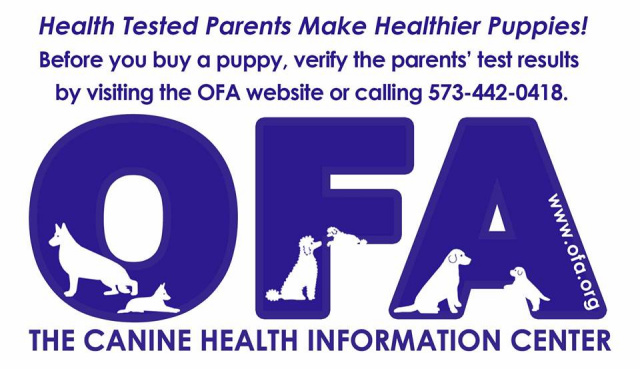 Follow and Like us on Facebook
https://www.facebook.com/Araeahs-Red-Standard-Poodles-1573606729575142/
Gotta Question Send us an Email:
raec@araeahsredstandardpoodles.com
Call or Text
715-415-3907