Wisconsin's
Red Standard Poodles
with
OutStanding
Color
Phantom & Parti Colors Have Arrived
At
Araeahs
____________________________________________________________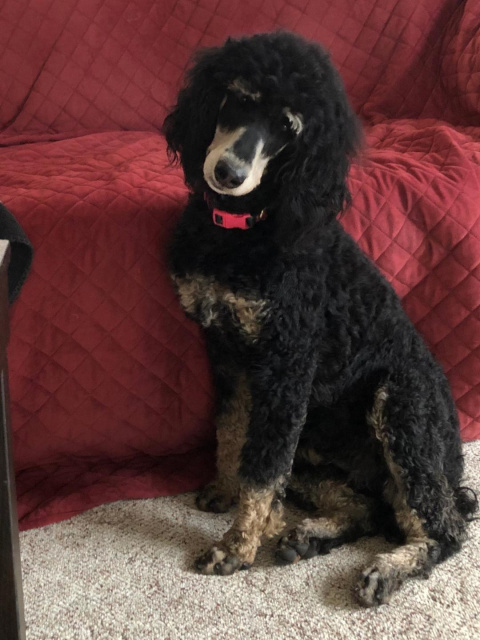 Gracie
___________________________________________________________
Tri Color Parti w/Full Tuxedo
"State of Wisconsin licensed and inspected: 480437-DS"
Follow and Like Us on FaceBook
https://www.facebook.com/Araeahs-Red-Standard-Poodles-1573606729575142/?fref=ts

Small Breeder specializing in Red Standard Poodles,
located on a small acreage
where nature surrounds us, in beautiful rural Wisconsin.
Our home and our hearts are shared with our gorgeous
Dark Red Standards.
Our goal is to breed the dark rich red color that holds,
while maintaining the calm temperment that we love about our standards.
However, Araeah's cannot guarantee that at some point,
the red color may fade.
We enjoy working with our poodles when we can.
All our standards are AKC & some are UKC registered
Standards adapt very well and fit into a family routine rather quickly,
they are intelligent canines and are natural companions to young and old. They
make great therapy dogs, they also love competing in all AKC & UKC trials.
Poodles are great retrievers and are also being used as hunting dogs,
and make excellent guard dogs along with
just about anything else their humans can think of for them to do.
If you put in the time with your Poodle they have the ability to do anything for you.
Poodles do not shed and work well for people with allergies.
Poodles love to follow their owners everywhere, they are your constant companion.
Poodles also require committed owners who will provide constant routine grooming.
(Not as bad as it sounds!!)
We truly believe that the quality of the food & vitamins fed to our Poodles,
keep them in top shape,
while keeping their immune system intact and very healthy.
Therefore we provide all our dogs
with
NuVet Labs daily Supplements
We hope you will sit back and check out all our web pages
hoping you enjoy them as much as I enjoyed putting them together
if you have any questions
about our Poodles or anything that has to do with Poodles
Please email us and we will try to answer any questions you might have
Jack, Bella and Rubie enjoy running on our acreage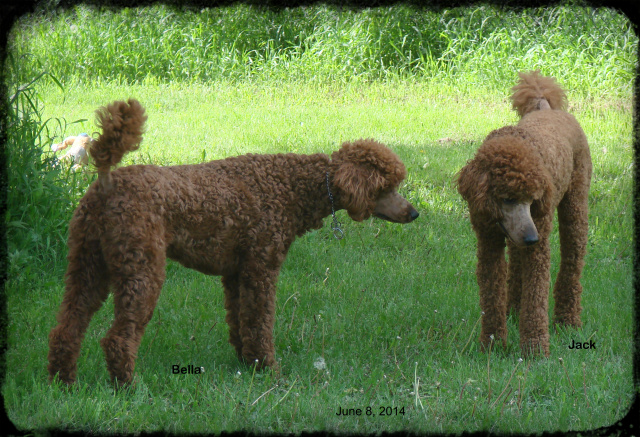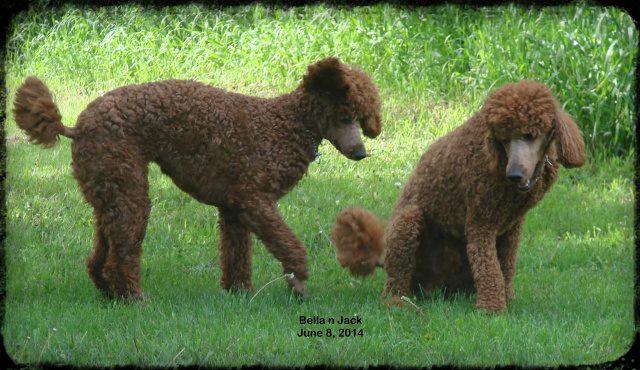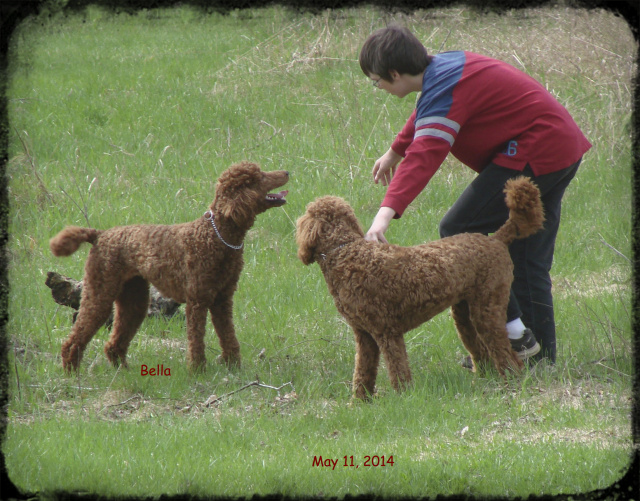 Jack is our male red standard, he has completed his beginner and intermediate
obedience classes as well as a rally class.
Jack has obtained his AKC CGC Title - Good job Jack!
Jack will be working on his Rally Novice Title next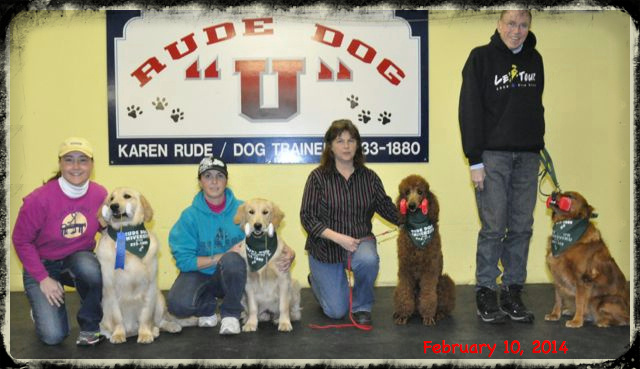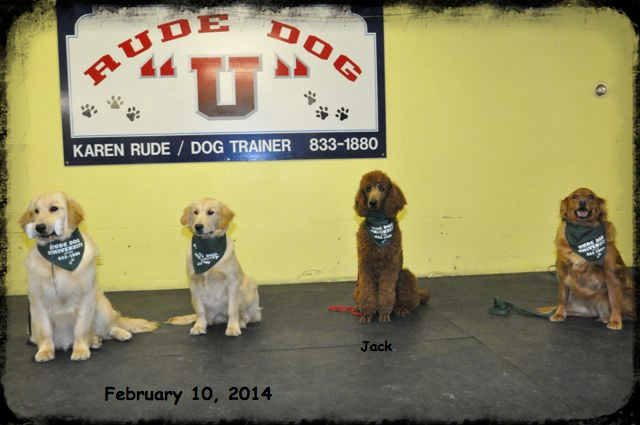 Check our side bar for more information
Regarding
Genetic Health Testing Results and Pedigrees for our gorgeous Red Poodles