Sassy/Percy Litter
Litter Due Aprox. Beginning October 2020
Going Home In December
Dark Red Puppies
1. Female - Going home to Annabel C in AK
2. Female - Going home to Susan A in MN
3. Female - Going home to Stephanie D in CA
4. Female - Going home to Stephanie D in CA
1. Male - Going home to Barbara S in WI
2. Male - Going home to Ashley & Justin G in WI
3. Male - Going home to Brandon, Holly & Eleanor L in WI
4. Male - Going home to Susan & Kirt S in IL
9. Gender Neutral - Going home to Gisela & Glenn T in WI
10. Gender Neutral - Going home to Sheldon G in TX
__________________________________________________________________________
Taking Payments to Reserve Now
Grace & Ryder
Photo of Ryder (Stud)
Litter Due October 15, 2020
Going Home December 2020
Variety of Colors Possible
From This Litter
Black/Red, Black/Cream Phantom
or Parti Phantoms,
Solid Black, Cream, Red or Parti
1. Parti Phantom Female - Going home to Lauren M in LA
2. Red Female - Going home to Stephanie D in CA
1. Male - Going home to Mia M in WI
2. Male - Going home to Joe W in WI
3. Male - Going home to Lori & Jeff in WI
6. Gender Neutral -
___________________________________________________________________
Taking Payments To Reserve Now
Misty (Red) / Zorro (Phantom)
Litter Due December 2020
Going Home in February 2021
Possible Colors in This Litter
Black, Red, Apricot or Cream
1. Female - Breeders Choice
2. Female - Open
1. Male - Breeders Choice
2. Male - Open
3. Male - Open
__________________________________________________________________________
Taking Payments to Reserve Now
Foxy (Red) & Duck (Red)
Expecting All Dark Red Puppies
Litter Due March 2021
Going Home in May 2021
1. Female - Breeders Choice
2. Female - Going home to Won Suk C in MN
1. Male - Going home to Bridget F in IN
2. Male - Going home to Sarah H in ND
For Photo's / Video's of Current & Past Puppies
Please View
AND
Like My FaceBook Page At The Following Link :
https://www.facebook.com/Araeahs-Red-Standard-Poodles-1573606729575142/
Please Read
"How to Purchase Info"
by scrolling down the page
The "contact us" page will be required
Before
Araeah's will accept any partial payments to hold a puppy
Limited Registration w/no Breeding Rights
Price is $1900.00
Breeding Rights Available on a Limited Basis
Please fill out the application
Only Interested Parties that have filled out the application/contact page
Will receive a PayPal invoice from Araeah's for your
non-refundable partial payment
Please Do Not send a payment unless you have been sent a paypal invoice...Thank you!
Non Refundable Partial Payment for holding puppy will be $500 + $16.00 (paypal fee)
with balance of $1400 + $45.00 (paypal fee) due 10 days prior to pickup
(paypal service fees go to paypal and not to Araeah's)
The balance due of $1400 can be paid with a money order or cashiers check to avoid the paypal service fee
but must be dated & received 10 days prior to puppy pickup
***Please note date of payment determines pick of the litter
For example: First payment received will have choice (pick of litter) of buyer's chosen sex
Second payment with have choice (next pick of litter) of buyer's chosen sex
This will continue on down the line as payments are received
Araeah's retains the right to keep pick of the litter
male and/or female
whether I choose to keep it for myself or sell it to show/breeding home
Araeah's has the right to refuse the sale of a puppy to any buyer that does not meet our qualifications
Puppies are sold w/limited AKC Registration - $1900.00
Spay / Neuter Contract is REQUIRED
AKC Papers will be held until Proof of Spay / Neuter Completed
*** All Puppies Sold in WI or Bought from another state but picked up in WI will pay WI State Sales Tax 5.5%
Puppies must be picked up or shipped at 8 weeks of age
Araeah's is not a boarding kennel and cannot hold puppies after 8 weeks of age
Price Includes the following:
Vet health check,
Araeah's does not give any vaccinations in the first 8 weeks of life
Puppies have immunity from their Mom
(see the vaccination protocol page),
Deworming
Tails Docked, Dew Claws Removed
Microchipping
Plus 2 Year Health Guarantee on Hips
30 Day Free Insurance from AKC
(when available)
Please Read the Health Guarantee
(option to increase guarantee from 1 year to 5 years)
Puppies also come with a Puppy Package which Includes:
Litter Blanket
(with mom & litter mates smell)
Toy
Araeahs Feeds From Puppy Food
Health Certificate and Worming Schedule
Microchip Paperwork
3 Day Supply of NuVet Labs Supplements
(all puppies are started on NuVet Supplements after weaning)
Variety of Other Free Samples When Available
Shipping is available and will cost an extra $500
Plus $16.00 (PayPal service fee)
(Fee includes airline ticket, new crate, new crate dishes,
veterinarian health certificate and transportation to airport)
Puppies are shipped via Delta Airlines
or
Untied Pet Safe
Very safe, reliable and have been used for several years
There is sometimes a Pet Nanny Available to hand deliver your puppy
at the airport of your choice, please ask about this option.
All payments must be made in full via paypal/cashiers check or money order
10 days prior to puppies being released to new owners
Click Here to Order Your 90 Day Suppy of NuVet Plus Supplements
So Your Puppy Will Not Be Without Their Wafers For 1 Day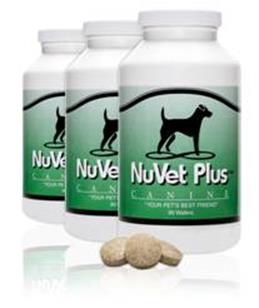 Please save our website and check back often for updates.
Thank you for visiting
Araeahs Red Standard Poodles